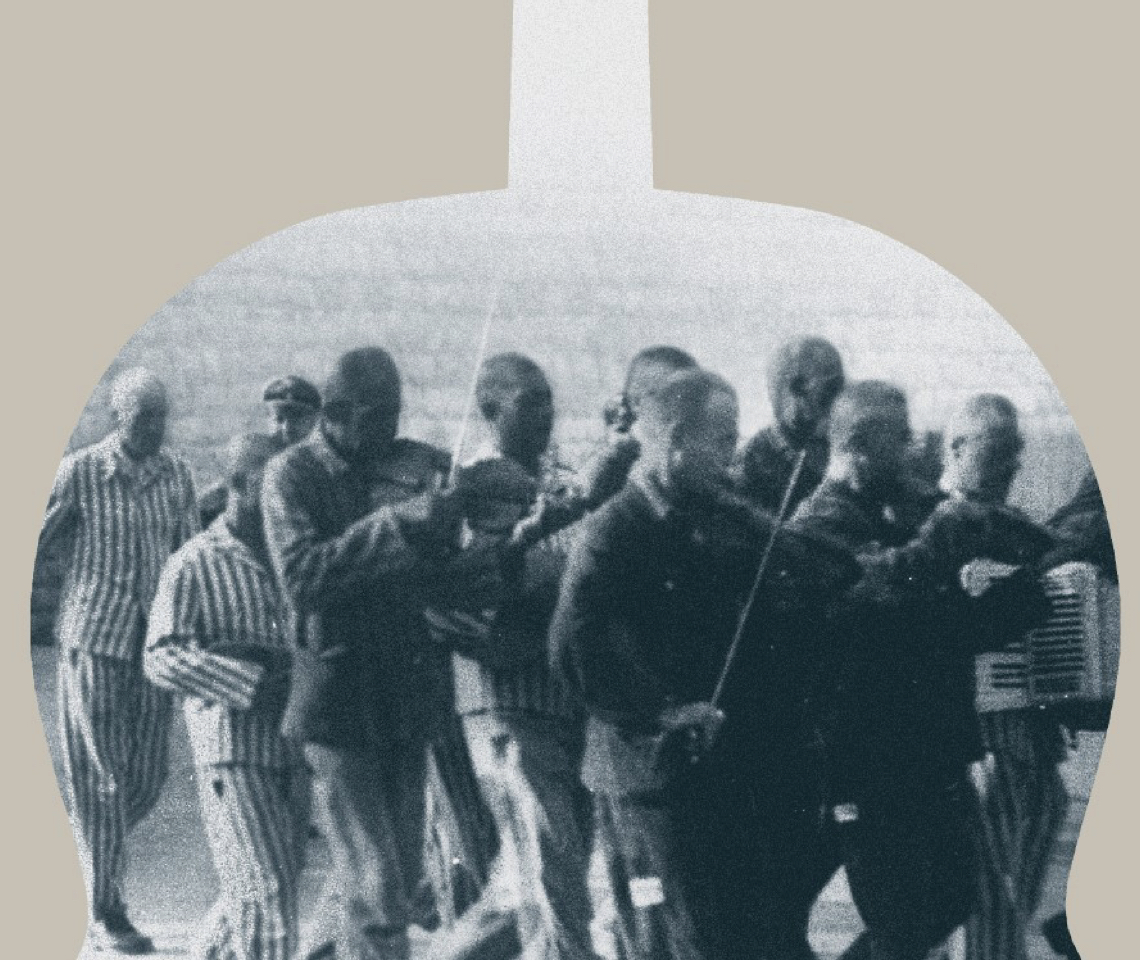 The exhibition
Music resounded daily in the concentration camps and death centers of the Nazi regime. Why such a musical presence in spaces where the most fundamental freedoms were violated?
The main use of music, still unknown, was initiated by the authorities of the camps in 1933: it is a «constrained» music, played on order by orchestras of prisoners. It is a tool in its own right in the processes of stepping up and annihilation. Its second use is that made by the inmates in a spontaneous way: tolerated by the leaders of blocks or sometimes totally clandestine, this music participates in strategies of psychological survival and spiritual resistance to the system of concentration camps.
The exhibition presents for the first time to the public numerous testimonies, instruments, scores and drawings made by detained women and men, as well as photographs taken by SS.
It also addresses some special cases, including French internment camps that have become transit camps or the Theresienstadt ghetto camp.
And above all, it plays the music that resonated in the Dachau concentration camp system in Buchenwald and, more surprisingly, in the killing centers of Treblinka, Majdanek, Chełmno or in the Auschwitz complex.
Getting to the Shoah Memorial
The Shoah Memorial
Address: 17 rue Geoffroy-l'Asnier 75004 Paris
Tel.: 01 42 77 44 72
E-mail: contact@memorialdelashoah.org
Website: www.memorialdelashoah.org
The Shoah Memorial is open from Sunday to Friday
Closed on the following holidays: 1 January, 11 and 17 april, 1 and 31 may, 14 July, 15 august and 25 December. 
Metro: Saint-Paul or Hôtel-de-Ville (line 1), Pont-Marie (line 7)
Bus: 96, 69, 76, 67, Balabus
Parking: Baudoyer (place Baudoyer), Lobau, Pont-Marie (rue de l'Hôtel-de-Ville).
Accessible to visitors with disabilities